Adoption education for women's health providers
Modern adoption looks a lot different than it did even 5 years ago. As ethical agencies continue to learn and offer meaningful support for expectant moms, the places you used to refer patients might not be the most ethical by today's standards.

We know that you may only get one touchpoint with a patient. We want to make sure you're well equipped to confidently refer them to an ethical child placement agency — even if they don't end up choosing adoption.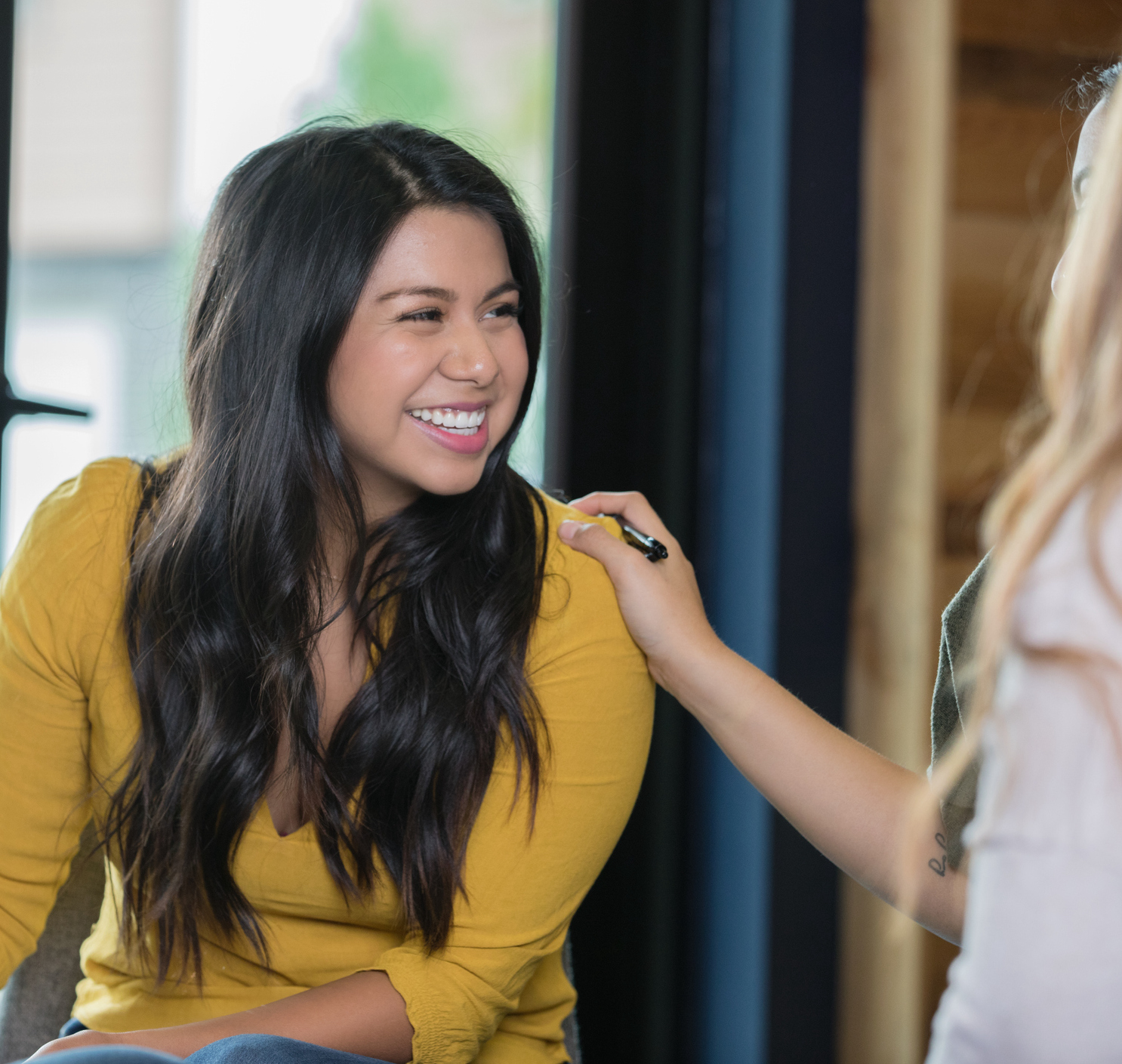 Our full support
For more than 35 years, the Adoption Support Center has offered full support to expectant moms. We can help your patient understand her rights to legal representation and living expenses, and pair her with an adoption-informed professional to explore her options. Together with you and your team, we can better advocate for healthy moms and babies.

With an expectant mom right now or have one coming into your office soon? Shoot us a text or give us a call at 317-255-5916.
Or we can hop on a quick video chat. Whatever works best for you and your patient!
Making a plan for an unintended pregnancy
What do you do when a woman is not planning on parenting her baby, but she has no plan? Put her in touch with the team at ASC. We can help her understand her options for handling an unintended pregnancy so she can make an informed, confident decision.
Our team will:
Pair her with an knowledgeable coordinator to help her explore her options, including but not limited to adoption
Come to meet her over a cup of coffee or at a park, wherever she is across Indiana
Empower her to choose the right family for her child, no matter the child's race or culture
Educate all prospective adoptive families on raising a child who was exposed to substances in utero
Confidently navigate open cases with DCS, and work with her on kinship adoption to prevent another baby from "going into the system"
Help her understand adoption law in the state of Indiana, and encourage her to seek representation
Encourage her to review adoption consents before placement, drawn up by the adoption attorneys at Herrin & Leach
Offer her free counseling to work through the grieving process
Choosing the right family
When an expectant mom is considering placing her child for adoption, she's empowered to make decisions about her baby's life and her own. She can choose exactly how much contact she'd like to have with her child after placement, whether it's no contact, monthly texts or yearly visits, for example.

ASC offers home study approved families who believe in modern, ethical adoption. They've been educated in raising an adopted person, and your patient's child will grow up knowing that adoption is part of their story.

You can share our profile books of families that match the future your patient envisions for her child. No matter what kind of life she wants for her child, we'll help her find the right fit.
Continued support from ASC
A lot changes in the weeks and months leading up to an expectant mom's due date. Maybe she wasn't open to hearing about adoption at first, but now she has questions about it. There's no pressure at all — she has support from an ASC coordinator as she considers her options.

Our coordinators are always available to talk on the phone or get together for coffee. We'll continue to talk about all the options available to her, and offer tips for a healthy pregnancy. If she's considering parenting, we'll share parenting education, too.

With an ASC coordinator at her side, your patient will have a knowledgeable and trustworthy partner through every step of her pregnancy.
Post-placement support for birth moms
We don't stop supporting an expectant mom after she chooses adoption. Once she becomes a birth mom, she can rely on our post-placement support for life.

ASC offers unlimited counseling and support for birth moms, and now we have a dedicated LCSW to offer text support and online sessions. We're always here to catch up, meet for coffee or just lend a listening ear when she needs it most.
Professional speaking on adoption
Want some adoption education for your team? Schedule a free virtual or in-person Q&A session with Amanda Hammond, ASC's owner.

Amanda has navigated matches, placements and relationships for all members of the adoption triad for more than 20 years. She can empower your staff to confidently talk about adoption and answer a patient's questions on the topic.
30-minute session
The history of ASC
Who chooses adoption, and why?
How to broach the topic of adoption with a patient or client
Adoption laws
Ethical adoption language
60-minute session
All topics from the 30-minute session
Who can/cannot stop an adoption in terms of rights in Indiana
Adoption trauma and grief in adoptees
How to be better equipped to make adoption referrals