expectant mOTHERS
Unintended pregnancies are never easy.
But we can help.
Choosing what to do about an unintended pregnancy is a really personal decision. You might not know what path to choose, or even what paths are available to you.

No matter how far along you are in your pregnancy — or maybe you've already given birth — the Adoption Support Center will give you the facts you need, the options you can consider, and the support you deserve along the way.

There's no contract, no obligation, and you can change your mind at any time.
Text or give us a call
What is modern adoption?
Modern adoption gives you control. You can choose a family that is ready to care for your baby — and get the tools and support to build a lifelong relationship with your child, if you choose.

If you are Black, Latina or multiethnic, we have families who are trained in transracial adoption. That means your child can grow up in a family that embraces your culture and will raise your child with respect for their heritage.
Explore adoption
What is confidential private adoption?
Your privacy and comfort are the most important things when considering adoption. A confidential private adoption is a way to place your baby for adoption, choose a family to best care for them and still keep your identity private.

When you choose this type of adoption, there is a small amount of information that we're required by law to ask you. Tap the button below to see the information you'll need to share, how we work to maintain your privacy and how the process works, step by step.
Confidential private adoption
What if my baby has already been born?
If you've already delivered and your baby is here, you can still choose adoption! Here's a step-by-step explanation of how to place your child for adoption.
First, text or call us at
317-255-5916
. You'll talk to one of our team members about your pregnancy and delivery, the health of you and your baby, and what kind of adoption would give you comfort. Next, take a look at our featured families and choose one to adopt your baby. We can help you pick a family, or we can make the choice for you — whatever you're most comfortable with.
If you decide that adoption is the right plan for you, you will be represented at no charge to you by Herrin & Leach, our adoption attorney partners. They will ask for your baby's date of birth, if you are married to anyone, if you want to name the alleged father and any contact information you're comfortable giving.
When you are ready, you can choose how to transfer your baby to the adoptive family. Whether you want to hand your baby to them directly or have ASC handle all the decisions, you are in charge. Any ASC family you choose will be trained and ready to be the best adoptive parents possible, so you can be sure that your baby is cared for and safe.
You'll also have our full support after placement. Let us know how we can help, and we've got your back!
Text or give us a call
Email Us
What if my situation is complicated?
Life can be a real challenge, and it's even more complicated when you're pregnant. ASC has walked alongside many women that have an "it's complicated" kind of story. This is a no-judgment zone, and our first priority is making sure you have control and options for your baby.
ASC families are educated and trained to embrace women who have chosen adoption for any reason. It doesn't matter if:
• You have past DCS involvement or an open case
• You use or have used substances
• You are or have been incarcerated
• You have or have had legal issues
• You struggle with homelessness or maintaining stable housing
• You have long-term medical issues
• You've already placed a baby for adoption before

Adoption is always an option — and you can talk to one of our adoption coordinators to hear it for yourself. No matter your situation, we can help you find a prospective adoptive family that is educated on child-centered adoption.
Text or give us a call
Email Us
Already have a family in mind? Get the support you deserve.
ASC offers a la carte support for women who are considering placing their baby with a family member or a trusted friend.

You're entitled to:

Birth planning with an adoption coordinator
Relationship planning with the family you're considering placing your baby with
Legal representation for you as you make decisions
Securing expectant mom living expenses
Grief counseling after placement
Lifelong support from our team of compassionate women
Our support for you doesn't stop after placement
"Support" isn't just in our name — it's our promise to you as an ASC birth mom for all the years to come. Here's what you can expect from our relationship when you choose adoption.
You can still call us, whether you want to celebrate or just vent
We'll help you connect with other birth moms and build your support system
We'll help you navigate your long-term relationship with your child's adoptive family
We can offer you free adoption grief counseling to navigate the grieving process
We can connect your child and their adoptive parents with counseling and resources to support them as a family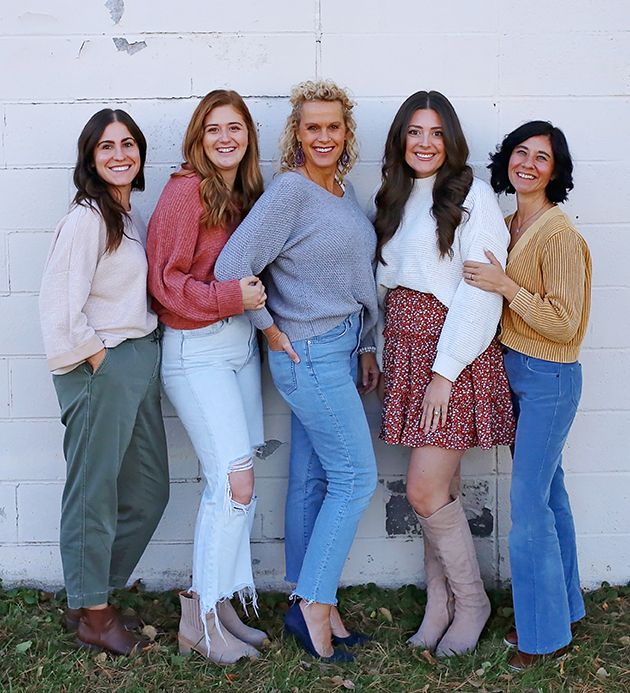 Meet our team.
When you work with the Adoption Support Center, you'll find a team of women to support you on all fronts as an expectant mom or birth mom. The only thing you won't find is judgment. Our team truly listens to your story, so they can empower you to make a decision that makes sense for you and your life. Our compassionate coordinators will be with you every step of the way.

Your coordinator's role is to:

Listen to your story
Answer your questions
Advocate for you and your wishes
Educate you on adoption
Help you decide if adoption is the right choice for you
Help you match with a prospective adoptive family and be there if you choose to meet them
Support you and help you make a birth plan for when it's time for delivery
Meet our Team